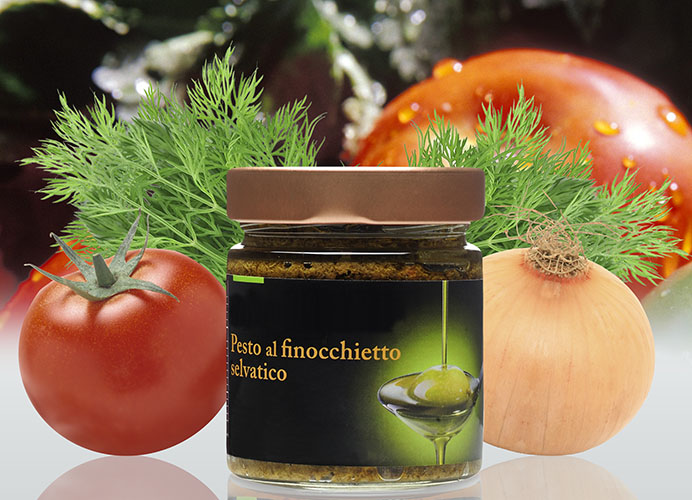 Where to Buy
Category:
Weight: 190 gr, 1000 gr
Ingredients: wild fennel, extra virgin olive oil, dried tomatoes, onion, vinegar, dried grapes, cane sugar, salt.
How to use it: condiment ready-to-use for your pasta, just to heat up the pesto. Perfect as a starter, to spread on your bruschette. Refrigerate after opening.