Jams and Marmalades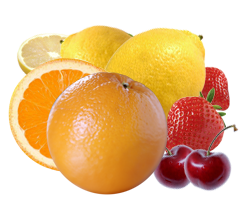 Natural fruits with Castello d'Angio's jams!
Marmalades and jams are frequently confused : that's why it is noted that the marmalade is made solely with citruses, for example oranges, mandarins, grapefruits or lemons.
The jam is made with all other types of fruits but also with vegetables, for example our Green Tomato Jam.
The natural Castello d'Angio's marmalades are solely produced with fruits of our farm, are not chemically treated and are strictly homemade, without adding chemical preservatives.
Castello d'Angio's marmalades and jams are perfect for any dish, from sweet to savoury. They are ideal for breakfast, snack time, and they will marry perfectly with fresh and semi-ripened cheeses.